smallTalk is a physical space and digital app for communication and relationship building at the School of Design at CMU.
Duration

3 weeks
Team

Michelle Dang
YooSung Lee
Julia LePoer


Lead UI/UX Designer
Tools

Figma
Illustrator
Photoshop
SketchUp
Problem

Communication is a vital part of the learning experience for students and faculty. In this project, we investigated the communication between students and faculty in the School of Design.

Solution


After qualitative and quantitave research on the effectiveness of types of communication and the quality of these interactions in the School of Design, we created smallTalk. A digital platform and physical café that would streamline communication in the School. The app is designed to easily facilitate meetings between faculty and students to the café because a central location facilitates relationship building and offers more opportunities for communication and connection.


---

View Profiles

Users can scroll through the dashboard to view everyone in the network. Each profile displays information about personal pronouns, design track, and some fun facts.



Message Faculty

Students can message faculty using built in questions to elimate long conversations on the app and anxiety about formality or syntax.



Change Status

Faculty members and TA's can change their status to inform students when they would be present in the café, allowing more interactions to occur.


Café Design


We propose a café be built in Margaret Morrsion with seating and workspaces. Here, students and faculty can meet for a design critique or casually run into each other while grabbing coffee.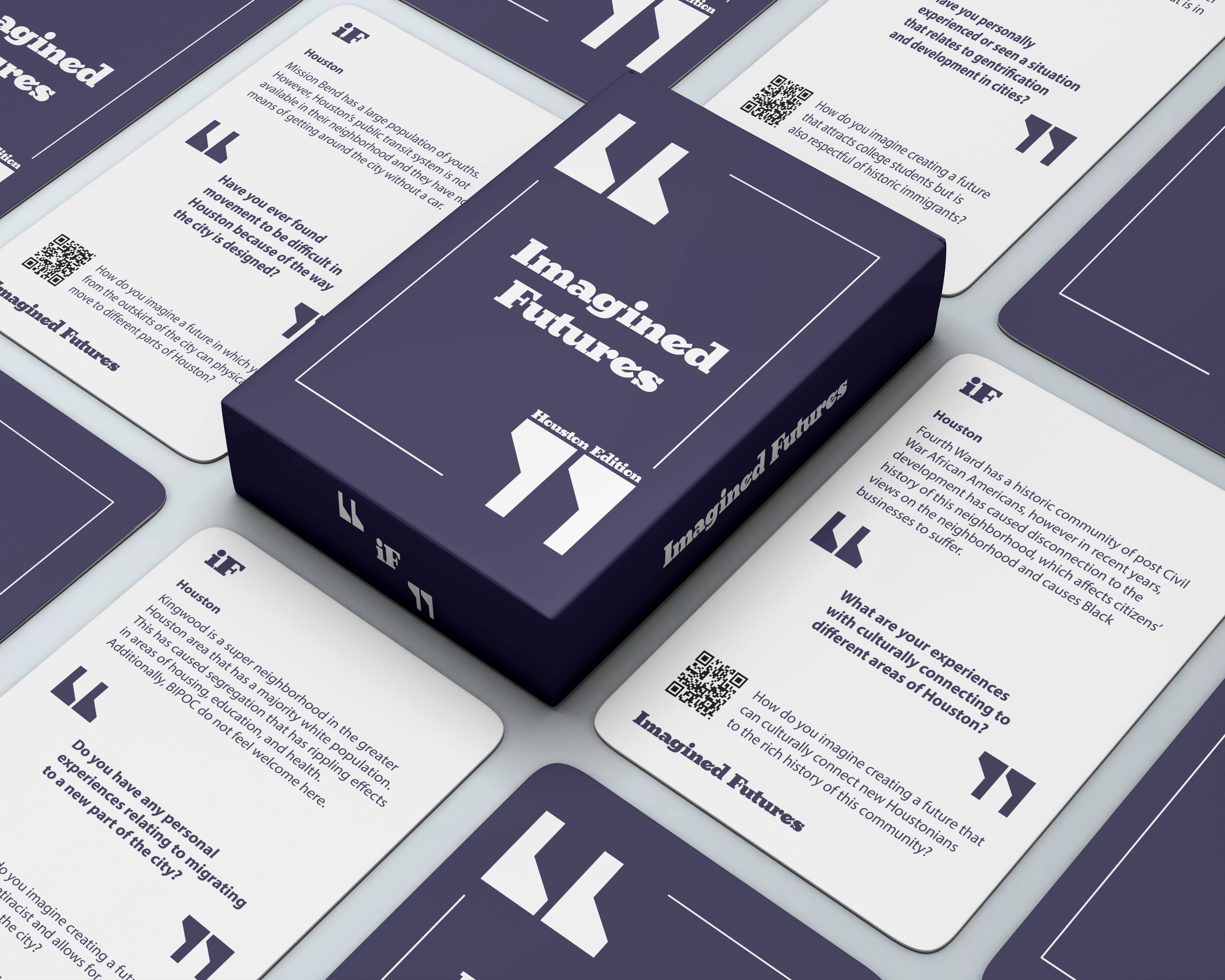 01: Public Sticker Board

We created a sticker board and placed it in a public setting for students and faculty to place stickers to evaluate their levels of satisfaction with types of communication methods such as office hours, email, and in-class discussion.
02: Personal Booklet

To measure qualitative data, we designed a booklet for students to document their communication interactions with faculty. This booklet allows students to discuss strengths and weaknesses of the communication and a reflection on their communication with professors at CMU Design so far.
03: Ideate

We did not want this app to be merely a different communication channel for students and faculty. Platforms such as Canvas, email, and Slack already exist for that purpose. We wanted to create a casual platform through which quick questions can be asked and meetings to a physical place can be set up. The culture of the School of Design is very casual and we wanted to reflect that and create those interactions with this app.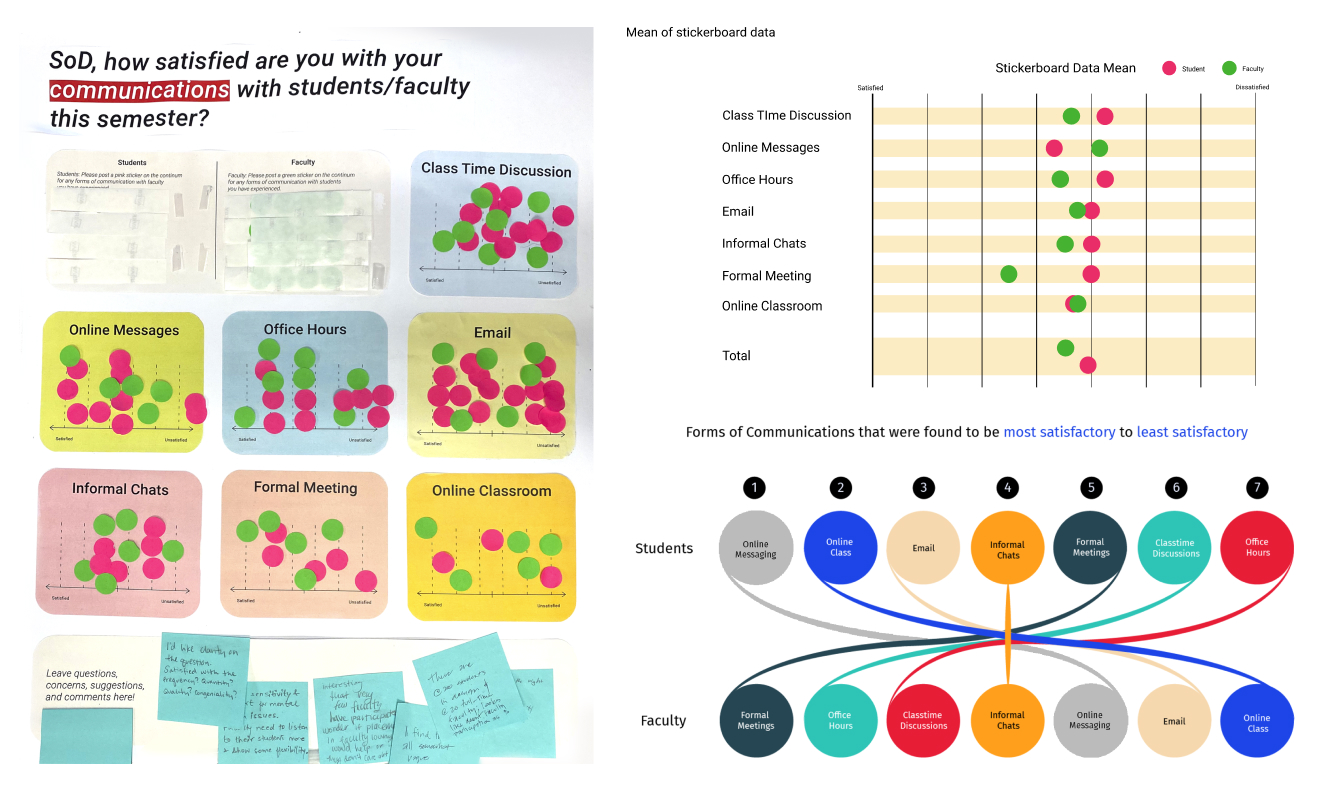 Research Insights
Class interactions are not successful.

Students had mixed experiences with class-related interactions. Descriptions included confusing, vague, and inconvenient.
Close relationships are highly valued.
Students would rather have faculty approach them and initiate conversations however, the faculty want students to engage first.
Casual conversations can be improved upon.
When ranked from most to least satisfactory, the only agreement can be found in informal chats. This prompted us to design a solution that increased these casual interactions.
Project Takeaways

Active discussions about social issues is a way for people to be engaged in their communities.
When creating change, individuals can have difficulty imagining new realities because systems designed have been in place for so long. Exposing users to stories of people who personally experience this problem creates a feeling of urgency and authenticity. Giving people the power to envision a new future can begin to start systemic change.